The Half Moon is home to Petersfield's largest function space. We regally host tribute nights as well as events for local charities. See below for full details of our upcoming Petersfield events and partnerships
---
*NEW EVENT RELEASES*
---
The Boost Button – Friday 20th April 2018
The Boost Button are a covers band playing upbeat music at pubs, clubs and parties in and around Waterlooville, Horndean, Petersfield and other parts of Hampshire. FREE ADMISSION with voluntary donations to Home-Start Butser
Event starts at 8pm
---
Legends – Friday 8th June
Full details are to be released shortly. This is to be a similar format to the Tiffaney Wells evenings. We are hugely excited to be partnering up once again with Home-Start Butser to bring you an evening of fabulous entertainment.
---
??? – Our big secret event – Friday 10th & Saturday 11th August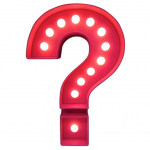 Soon to be unveiled, a two day extravaganza in partnership with Home-StartButser
---
Songs from the Movies Tribute Night
Friday 14th September sees the return of a series of tribute nights organised by The Half Moon. Priced at £25 per head to include a 3 course meal, entertainment and dancing these are evenings not to be missed
---
Tiffaney Wells Drag Night
Friday 9th November 2018
An evening of singing, risqué comedy and fabulous entertainment with renowned drag performer, Tiffaney Wells from London's West End
---
Thinking of planning a party or hosting an event? Worried about space at home or the level of organisation? Drop us a line to find out how we can help. From Christenings to anniversaries, birthdays to Weddings, we've got it covered. In conclusion, The Half Moon really is the pub for all occasions.
Fancy something a little different? Ask about our alfresco dining options, enjoy a BBQ or hog roast in Petersfiled's biggest pub garden.