A full month of outdoor Music & Theatre events
Hosted at The Half Moon, in Petersfield
For MUSIC events and the FESTIVAL WEEKEND, outdoor BBQ style food will be available.
For DRAMA events, pub restaurant food is available before each show
NEW SLOT: Saturday Brunch
NEW SLOT: Brunch featuring local A three piece act bringing you a professionally polished, explosive, fun and interactive show to entertain audiences of all ages!
Booking for CCADS performances will open soon.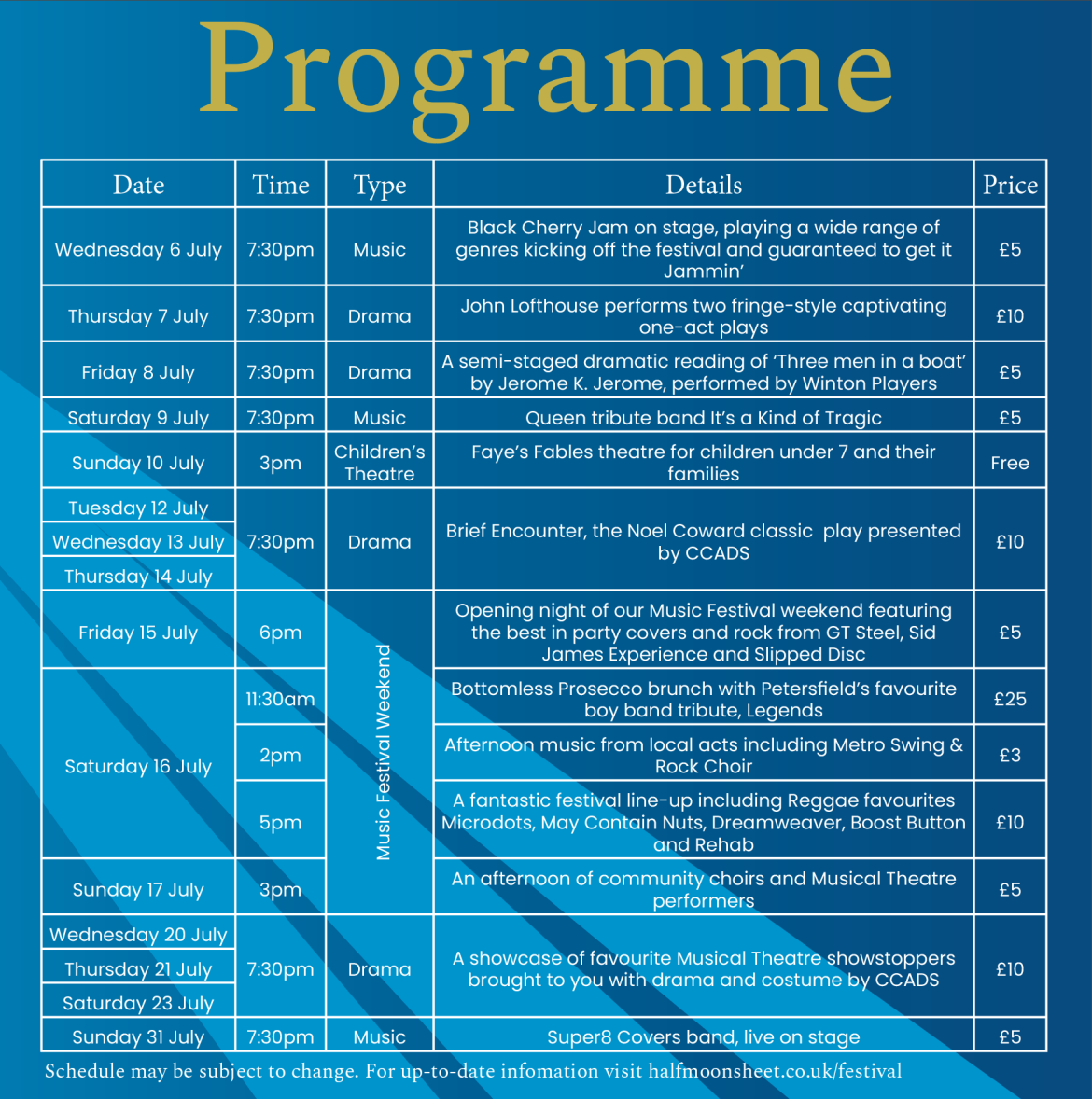 Summer Programme raises £10,000 for Home-Start
The fourth annual Home-Start music festival at The Half Moon Pub in Sheet went up several gears in 2021 to become a 3-week festival of drama and music enjoyed by over 1,300 people and raising £10,000 for this essential local charity which provides crucial support  to local families with children under age 5.
Drama was in the form of Emma, by Jane Austen performed over 3 nights by the excellent Havant based CCADS theatre Group.  After a washed out first night (when those who turned up were treated to a short indoor preview and free tickets for other nights) the following two nights played to packed houses in a beautiful outdoor auditorium created within The Half Moon Garden.  Music dates featured Queen tribute band 'Its a kinda Tragic', popular local band Black Cherry Jam and a wonderful Sunday afternoon with Bluestone Bills. This all then culminated in the 3-day festival weekend from 23rd to 25th July when 13 bands performed across a broad range of genres, including reggae, Parisian jazz, jazz funk, musical theatre, boy band, and the best rock and dance bands you could hope for. Performers, technical crew and all stewards volunteered their services to ensure a thoroughly professional event safely enjoyed by the guests.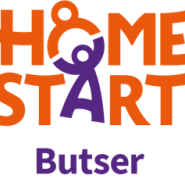 DAYS OF LIVE, LOCAL TALENT
RAISED FOR BUTSER HOME-START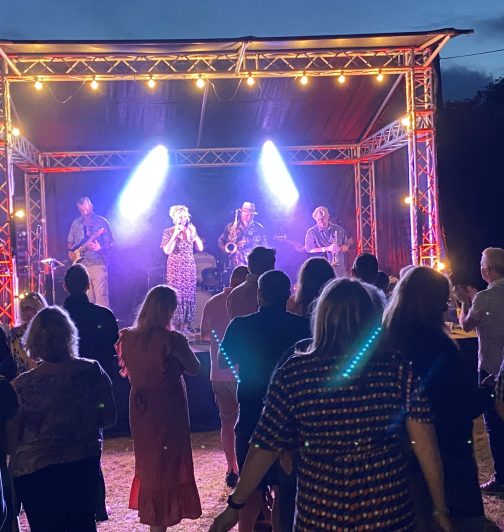 Click the images for a full view with our Lightbox feature
Outstanding musicians and big crowds raise £4,100 for local charity

"T

he festival raised a crucial £4,100 to be put to immediate use by Home-Start Butser to support local families with children under 5"
DAYS OF LIVE, LOCAL TALENT
RAISED FOR BUTSER HOME-START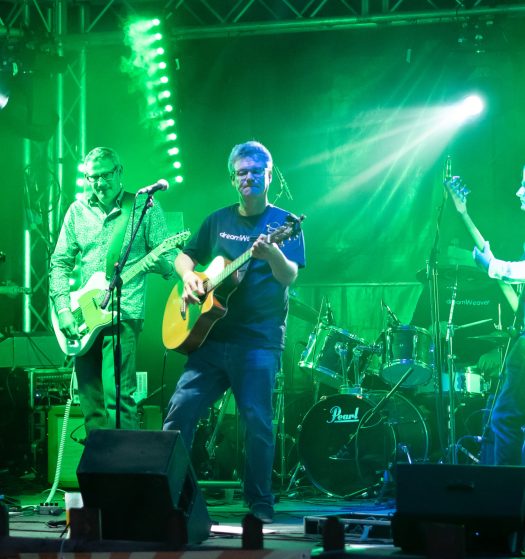 The Half Moon, Sheet
Petersfield
GU31 4BE
The online box office is now open!